Bitdefender Client Security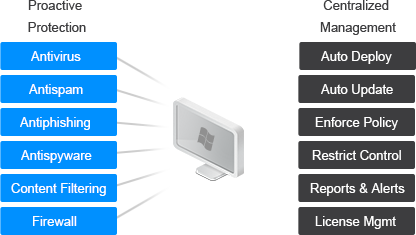 Loss of productivity resulted from malware incidents can cripple a small company and at best, hamper the company's growth. The answer to data loss and lost productivity from malicious malware is proactive protection.
Companies can effectively protect their business clients from attack by using Bitdefender's ability to detect and prevent known and zero-day threats, ensure compliance to corporate security policies and manage them effectively with fewer IT resources.
Bitdefender Client Security is an easy to use business security and management solution, which delivers superior proactive protection from viruses, spyware, rootkits, spam, phishing and other malware. The centralized management ensures consistent security policies, website access and application controls, audits and other remote management scripts to further improve the productivity.