Optimized for UNIX-based file servers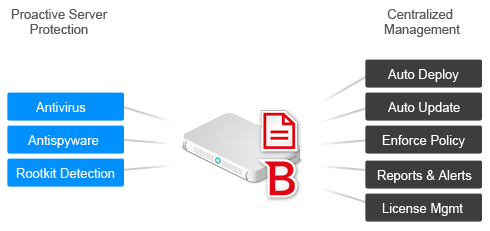 Even though Samba file servers are UNIX-based, they serve Microsoft® Windows workstations and server domains. The file servers are not just a network repository for the company's files.
Samba file servers are capable of spreading the following security threats;
Malicious code through shared files
Compressed, infected archives
Viruses, Trojans and Rootkits
Worms and Spyware
Companies can protect their Samba file server deployments from attack by using Bitdefender's ability to scan for malicious code in files, help ensure compliance to corporate security policies and prevent sensitive data from being distributed outside of the organization.
Optimized for UNIX-based file servers
Bitdefender Security for Samba enables organizations to deploy antivirus and antispyware protection for their Samba network shares running on Linux, FreeBSD and Solaris systems. Deployed and maintained centrally within the network, Security for Samba scans cross-platform data structures and file stores for malware, keeping network users safe from virus infection.