Legacy antivirus should be a matter of the past.
We need new security.
Overcome the performance overhead caused by traditional security solutions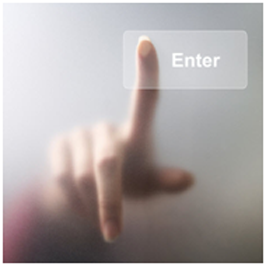 Essentially everyone from midsize businesses to very large enterprises is virtualizing because virtualization is changing how businesses manage end-user systems and run their datacenters. Internet Service Providers and Public Cloud Providers have been already years in the forefront of this transition into virtualized datacenters due to tremendous cost savings and higher consolidation ratios.
Bitdefender's new approach to security involves an architecture specifically designed for cloud and virtualization technologies instead trying to adopt existing traditional security architectures to the requirements of the new environments.
Security for Virtualized Environments by Bitdefender leverages a unique architecture that allows many scanning functions to be centralized. By centralizing these functions the solution generates significant cost reductions by effectively deduplicating antimalware load associated with updates, management, and scanning.
Bitdefender's new approach to security has been extended to also support Amazon Web Services (AWS) environment by offloading the antimalware functions to a centralized security instance. This approach frees up resources from all the other instances hosted on AWS and reduces total costs of running the services on AWS without compromising security.
Key Advantages
Centralizes antimalware scanning
Running and maintaining a full antimalware client with each virtual machine is contradictory to the shared resources concept that is at the heart of virtualization. Bitdefender uses an unique technology to achieve centralized scanning regardless of the virtualization technology (VMware, Citrix, Microsoft Hyper-V, etc). The technology is also capable of protecting virtual machines running on Windows, Linux, and Solaris.
Provides agentless antimalware
VMware is the market leader in datacenter virtualization and they have created VMware vShield 5 Endpoint technology that allows Bitdefender to perform antimalware actions on a virtual machine without needing an agent on each host. Bitdefender takes advantage of VMware vShield 5 Endpoint interface for file event scanning, while protection level can be enhanced with an optimized agent covering also process and memory scanning, or environments like Citrix or Microsoft Hyper-V.
Increases consolidation ratios and return on investments
Virtualization means consolidating many server or desktop workloads onto each physical host. The greater the number of virtual machines on each host, the greater the ROI. In environments where consolidation ratios are pushed toward the limit, traditional antimalware solutions become a performance bottleneck.