Virtualization security for midsize enterprises
For growing businesses, the implementation and management of security software is often costly and resource-intensive, especially when faced with limited IT staff and security expertise. As threats diversify and cyber-attacks become more focused, smaller companies find it more challenging to efficiently protect their business assets and stay ahead of emerging security threats while keeping control of their budget.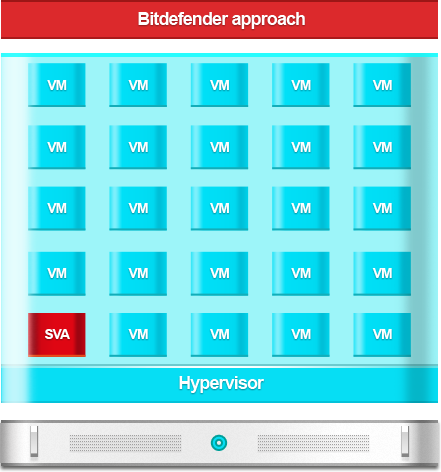 Bitdefender enables midsize organizations to focus on growing their revenue while efficiently securing the integrity of their mission-critical virtualized workloads. With Security for Virtualized Environments (SVE) by Bitdefender, your company will benefit from proven, enterprise level security even when your business undergoes tight budget or limited IT resources.
Our solution delivers 'better-than-physical' security, able to save you both time and money by offloading major antimalware and management functionality on dedicated virtual appliances. This optimization-driven approach specifically adapted to virtual infrastructures will reduce your security-associated costs, empowering you to get the most out of your virtualization investment.